About Amy Pulver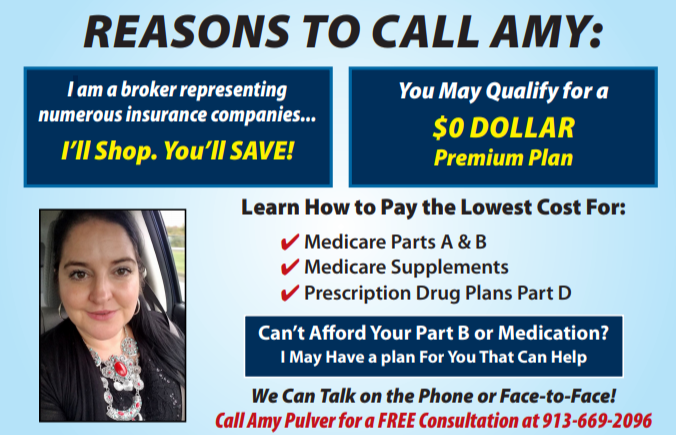 Medicare is confusing
Allow me to be your guide. I am licensed to sell all Major Carriers in Kansas & Missouri. I help people who have Medicare. If you are just turning 65, disabled, or already on Medicare and/or Medicare and Medicaid, I can help you maximize your benefits for the least money!
I'm a Broker which means I work for you and not just one insurance company.
Call today! 913-669-2096
Medicare Advantage, Medicare Supplements, Prescription Drug Plans, Stand Alone Dental, Vision & Hearing, Life Insurance, Burial Insurance and more. Let me help you find the best plan for your needs and your budget!"
Why choose us?
Where you choose to purchase your insurance protection makes a difference. Two key reasons to choose us over others are:
our commitment to customer service and
our approach of helping you fit insurance coverage to your needs and not just buy a policy.
We're proud to serve families and businesses of all sizes for multiple generations. We look forward to the possibility of serving you.